Centre for International Affairs:
Welcome to Centre for International Affairs of The Jikei University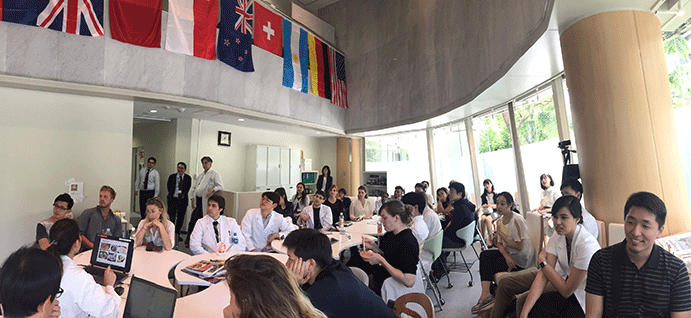 International Cafe
News
17 Apr 2021
International Webinar by Faculty of Medicine, Uhamka, in cooperation with the Japanese Medical International Collaborative Assembly (J-MICA), entitled "Basic and applied traumatology- What medical students and the doctors need to learn"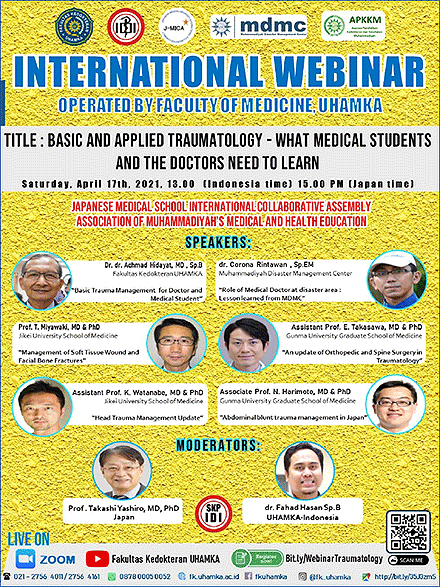 12 Mar 2021
Lecture by Dr. Akira Dobashi, Assistant Professor of the Department of Endoscopy: "Advice for studying abroad- Let's get a global perspective"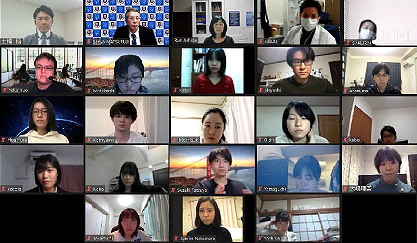 10 Dec 2020
Lecture by James S. Newman, M.D., M.H.A., Hospital Internal Medicine at Mayo Clinic, and Anne M. Meehan, M.D., Infectious Disease of Mayo Clinic: "Management of COVID-19 patients hospitalized at Mayo Clinic, Rochester"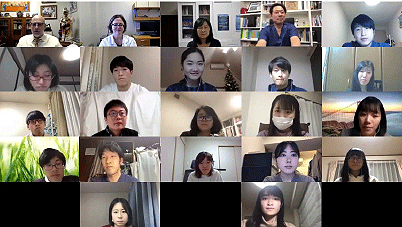 27 Oct 2020
Virtual International Café with the University of Queensland and National Taiwan University.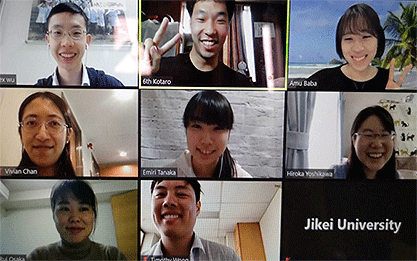 24 Feb 2020
Medical University of Vienna has been added to our partnership universities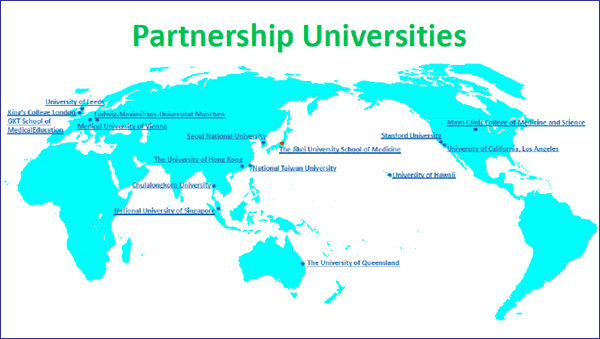 07 Feb 2020
Welcome Party for KCL Students hosted by the President of The Jikei University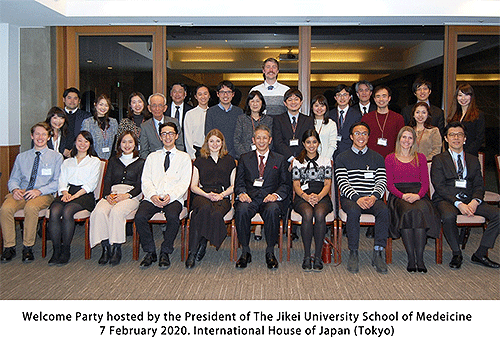 4 Oct 2019
Lecture by Dr. Taro Minami, Associate Professor of Department of Internal Medicine at Brown University and Director of Point-of-Care Ultrasound Training at Care New England: "An introduction to clinical studying abroad and US medical education from my experiences"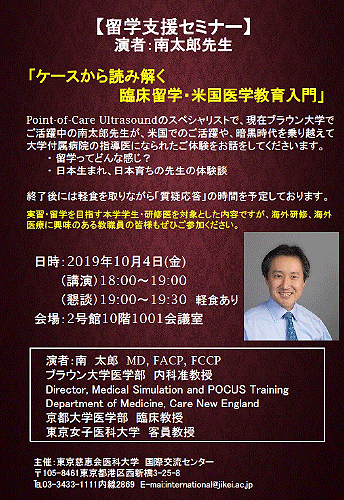 International Café
The International Café is held every Monday from 12:30 pm -1:30 pm for overseas medical students, Jikei students and Jikei staff to communicate in a comfortable atmosphere. Anyone can join at any time.